Reclaimed Wood Flooring that's a Cut above the Rest
Manufactured exclusively in Austria, the wooden flooring available with Aaren Intpro boasts promoters with over 100 years of experience in wood processing. But how does this translate into a meritorious product which is technically not just sound but superior to other comparable products? Read on to find out.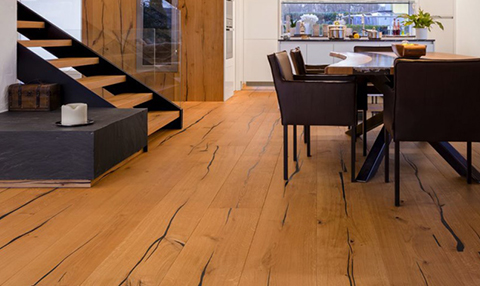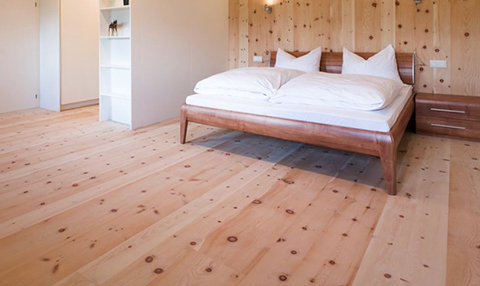 Parquet Surfaces: Air-dried and Oiled Surface
Unlike lacquered surfaces, an oiled surface offers direct and pleasant contact with the wood and also creates a positive room climate by facilitating the exchange of moisture between the air and the wood. Now, an oxidative dried oil surface is essentially air dried which leaves the pores on the end-product open. This allows the wood to absorb greater amounts of water and also to release it back into the air. The results are a healthier room climate and easier cleaning.
Symmetrical 3-Layer Construction
The typical 3-layer construction consists of the top and back layers that are sourced from the same wood and are subjected to the same thermal treatment. This results in the strength of the construct which greatly reduces the swelling and shrinkage of the wood. The middle layer, meanwhile, consists of an Austrian Pine glued such that extra stability is ensured.
Formaldehyde-Free and No VOCs
Containing no formaldehyde or VOCs (volatile organic compounds), floors from Mafi – the world-class brand sold by Aaren Intpro – feature chemical-free finishes that use natural oils based on linseed oil instead. No significant drying accelerator is also added, as the quick drying of the oil on the surface is not the intention behind the production of the parquet here. Rather, it is to allow deep penetration of the oil into the wood without leaving a layer on the surface, such that the pores of the wood remain open.
Bonded Using White Glue
The solid wood layers are bonded to the Mafi plank using a white glue made using water, acetic acid, coal, and chalk. It does not use solvents which cause allergies. In fact, the glue has no known health hazards.
In addition to a first-rate product, the process that is undertaken is also efficient and worthy of mention. Tailor-made to individual customer requirements, the wooden flooring sold by AAREN Intpro uses an innovative manufacturing system that allows for maximum flexibility while at the same time ensuring quick production times.