Trends 2018-19: What's cooking in the world of kitchen design?
No longer a thought relegated to the back burner, kitchen design has come a long way over the years and is today more than eminently ready to make some of the best ideas from the world of home design its own.
We did a round-up of what's on trend in the world of kitchen design. Here's what we unearthed! Ladies and gentlemen, presenting to you the top kitchen design trends for 2018-19!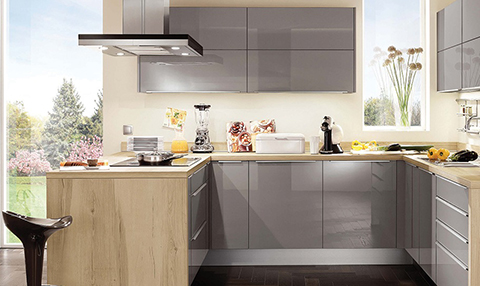 Bring in the Concrete
The rustic, earthy look that concrete achieves is quite unlike any other. Whether it is combined with wood, marble or tiles, elements fashioned from concrete – from counter tops to splashbacks – offer a textured contrast to minimally embellished kitchens. Concrete does, in fact, work well with a wide variety of materials. Islands and counters made of concrete – with or without a waterfall edge – are particularly popular this season.
Throw In Some Metal
Mix and match metals to create a striking look but that boasts both depth and balance. Aim to coordinate the look rather than to achieve an all-things-matching look and the end result will be an interesting play of colours rather than a dull repetition of the same finish throughout the kitchen space.
Striking and Bold Colour Schemes
As in the preceding year, vibrant colour palettes will continue to be popular this year. The focus in this regard will be on two areas in particular – Scandinavian colour schemes where pops of colour are used and also on all-out maximalism that emphasizes contrasting colours and even colour clashes. When opting for colour schemes, though, an eye towards the homeowners' personality remains undoubtedly good to have, as is one towards the function of the space.
Islands that Multitask
It's islands, islands everywhere with numerous larger kitchens now being fitted with multiple islands. Not just that, these islands also do double the work today – doubling up as dining spaces, often with banqueting or breakfast bar seating, in addition to serving as a space for cooking with the addition of an appliance. They may also be used as storage spaces for items as diverse as recipe books for the husband to toys for the toddler!
Handles' Return to Fame
After a brief interlude in 2017, which saw a rise in the popularity of handleless doors and cabinets, handles are back in action in 2018. And what's more, they're here to stun and amaze, what with ornate handles set against modern cabinets and similar contrasts taking centrestage. Opt for a delicate rose gold or bright copper and you're absolutely on trend this season, which is proving to be a detour from the usual route that involves black and stainless steel.
Gold Accents Take Centrestage
Getting creative just got easier this season with metal – and in particular, gold – accents being trendy. You can update your kitchen with metal inlays in tile and the like without having to opt for a full renovation. Another play on gold that's going big this year is combinations with beige and organic materials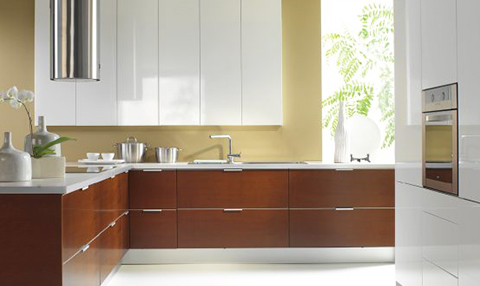 Now that you're in the know about what's hot this season, go ahead, mash 'em up or use them as they are, to create a space that you're absolutely stoked about!