6 Compelling Reasons to Opt for Decorative Laminates for Doors
In two minds about using decorative laminates to embellish your doors? Here are a few facts that'll lay your worries to rest.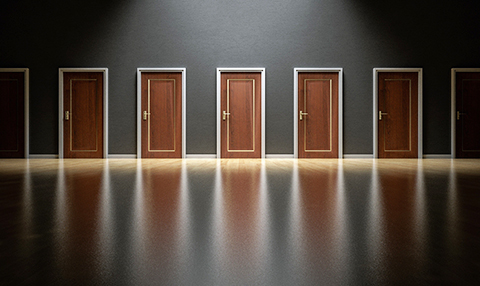 1. High Value for Money and Economical

By far the least expensive of door design options, laminates weigh in at far higher value than the cost at which they are sold. Their cost is non-restrictive and is affordable for one and all. Moreover, the DIY nature of affixing laminates on doors makes the exercise even more cost-effective.
2. Enjoy the Convenience of DIY

You don't need to call in a professional to affix decorative laminates on your doors. In other words, it can be your own DIY project – adding to your self-sufficiency and convenience and also controlling costs. Their maintenance too is very minimal (all it takes is water and a wet cloth!), further driving down their lifetime cost.
3. Highly Durable
When we speak of laminates being a DIY project, users often assume their durability to be low. But worry not, you will find you do not have to replace these decorative elements frequently at all. In fact, once affixed, a decorative laminate will last you for years together.
A quick insider tip here: high pressure laminates tend to be more durable than low pressure ones. However, the former is also priced higher. Adding to the durability of high pressure laminates are properties such as fire resistance. They are also flame retardant, apart from not being easily affected by scratches, cracks, etc. All this adds to the life expectancy of high pressure laminates.
4. Easy Maintenance
Decorative laminates can be said to be almost zero maintenance as all it takes it takes to clean them is a wet cloth. This too needn't be done too frequently as they typically do not tend to gather dust or dirt.
5. Water Resistant
Most of the decorative laminates used on doors are made to be water resistant. They can hence be used on kitchen doors, bathroom doors, etc., without any problems whatsoever.
6. Be Spoilt for Choice
A mind-boggling array of decorative laminates await you as you set about shopping for them. It is, quite simply, a buyers' market out there. So get out there and enjoy shopping for your favourite from a range of astounding variety!
Wondering what these options are? Well, you have a number of choices no matter which aspect of decorative laminates you are talking about, be it size, shape, texture, colour, design or layout.
The doors in your space are as much a reflection of your taste, personality, and unique needs as much as any other element of decor. Ignore them at your own peril!