10 Reasons Why: Key Benefits of Opting for Wooden Flooring
Are you considering wooden flooring for your home or office? Read on to find out why you should go right ahead! Before we get rolling, a quick tip to address the elephant in the room: if you've been worried about the cost of wooden flooring, rest assured that, today, it is available for all budgets.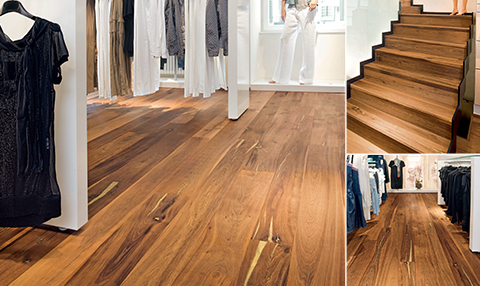 Here are 10 reasons why you should go the wooden way for flooring!
1. Longevity: Decades, no less
Stains and spots, shabbiness and holes are common with carpeting. Owing to these, carpets and the like need to be replaced every 5 years or so. Wooden flooring, on the other hand, not only lasts for decades on end but can even look better as the years roll by!
2. Aesthetic Appeal: Like no other
Whereas the popularity of flooring options such as carpet and linoleum are always in flux, wooden flooring has virtually never gone out of style. (The timeless appeal of wood points to something visceral in us, perhaps – a longing and love for the forest that was once our home, dare I say?!) Whatever the truth behind the appeal of wood to our race, a strong one it has always remained and will most likely continue to be.
3. Ease of Cleaning: Quick and Easy
This one's big! Imagine the difference between a pair of mucky, monsoon shoes on wooden flooring versus on carpeting, for instance. Vast, no?! Whereas a simple mop can take care of things in the former case, owners are left with a long drawn out cleaning process in the latter case.
4. Hygiene: No compromises here
Flooring that involves material akin to carpets can harbour dust mites, fleas, or even just dust – all of which can prove costly both of the financial and health fronts. With wooden flooring in place, this is avoided, saving you much heartache from ill health and, of course, money.
5. Versatility
Wooden flooring lends itself well to almost any kind of decor – be it classic or modern minimalistic. Given the longevity of this kind of flooring, such versatility can be a boon, allowing you to play with different looks and changes big and small over the years. So go ahead, have some fun!
6. More than Odour Control
Wooden flooring does not give off any unpleasant or musty odours, no matter how old and without regard to the kind of spills it may have seen! The fun doesn't end there – wooden flooring actually gives off a pleasant, natural fragrance that fills the senses with a warm olfactory glow, if we can call it that!
7. A Great Fit for Underfloor Heating Installations
Wooden flooring is a wonderfully suitable if you're looking at installing underfloor heating units – arguably the most efficient way available today to heat your space.
8. Economical to Redo
Unlike an expensive carpet refitting, for instance, a simple sand and seal used for redoing wooden flooring can prove to be well within your budget.
9. Available for All Budget Types
There was a time when wooden flooring was only available to the very well off among us. And, sadly, this perception has remained unchanged even though the ground reality is not far from the same that birthed the perception in the first place! What I'm saying is – wooden flooring, today, is no longer exclusive to the rich alone. Modern and economical production techniques have ensured this has changed.
10. Eases the Sale of the Property by a Huge Margin
Spaces with wooden flooring sell twice as fast as those without, say real estate agents. Also, the value of the space skyrockets if a wooden flooring is in place. Need we say more?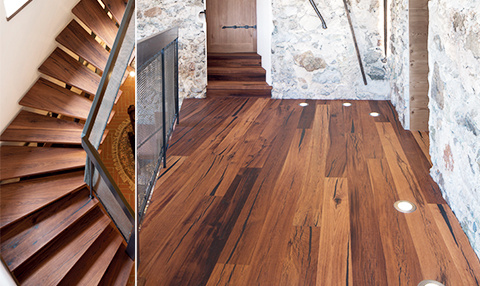 With that, we hope we've allayed your fears and worries when it comes to choosing wooden flooring.
If you're looking to give your interiors a touch of the luxurious, Aaren Intpro, Bangalore has just what you need – an extensive collection of wooden flooring options from leading global brands such as Mafi, Kronotex, and Esta Parket.